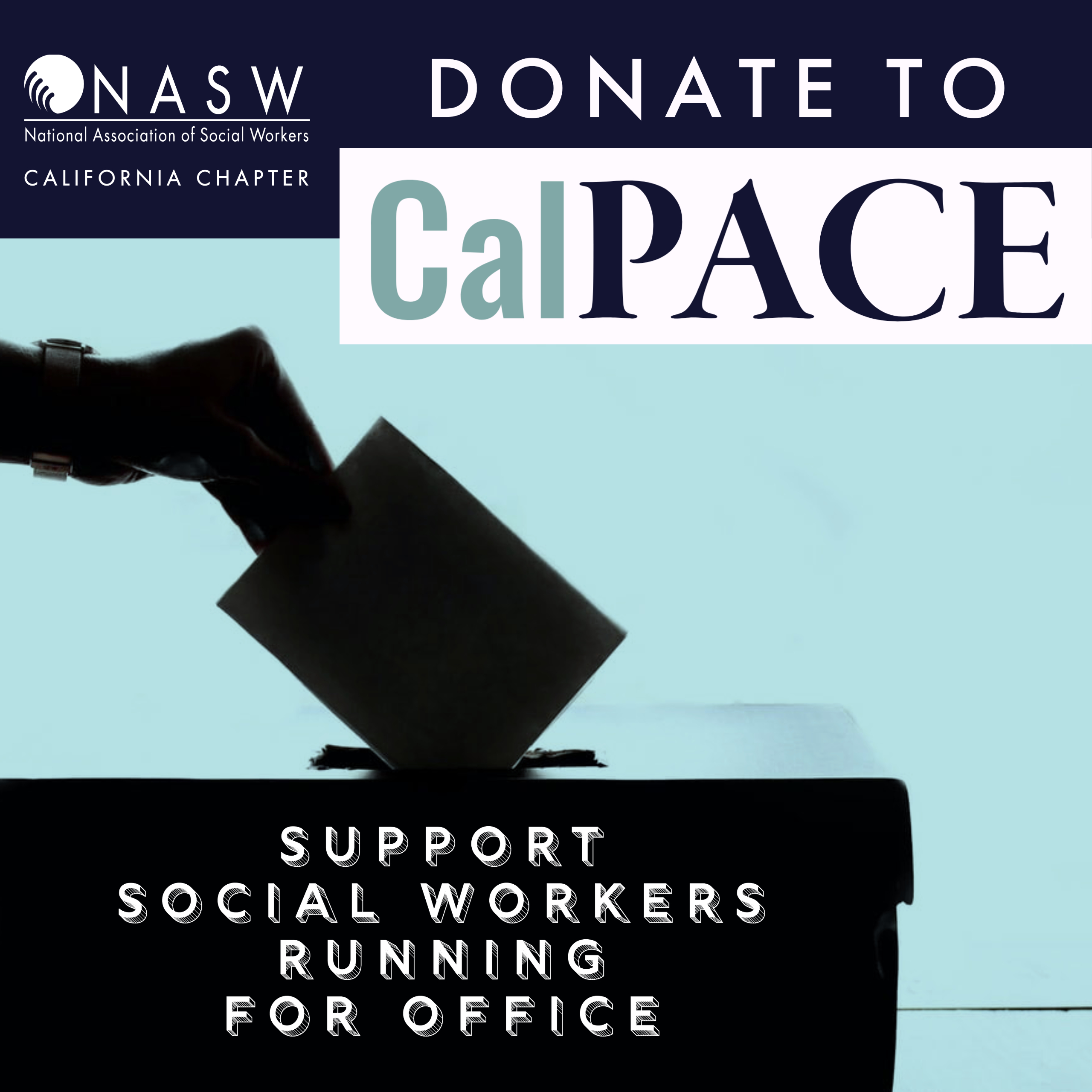 In our current political climate, it is crucial that we defend marginalized communities. CalPACE is a non-partisan political action committee formed to elect social work candidates and candidates that support social work values.
Unfortunately, campaigns cost money. Every dollar raised will help elect candidates that will fight harmful immigration policies and other issues of concern.
This year, we have two social work candidates running for the State Legislature. Assemblymember Susan Talamantes Eggman, MSW, LCSW, PhD is running for the State Senate in the Stockton area, and Kate Schwartz, MSW, LCSW is running for the State Assembly in District 75 in the Temecula and Escondido area. Plus numerous social workers running for office at the local level.
We need the social work voice in public policy! This can help with Title Protection but can also help in the fight for Racial Justice and helping vulnerable communities during the COVID-19 pandemic. In addition, it is important to ensure that our profession can continue to provide care safely. Whether through PPE or by continuing to advocate for the use of telehealth.

Donate today by clicking here: https://bit.ly/3fPJkH3