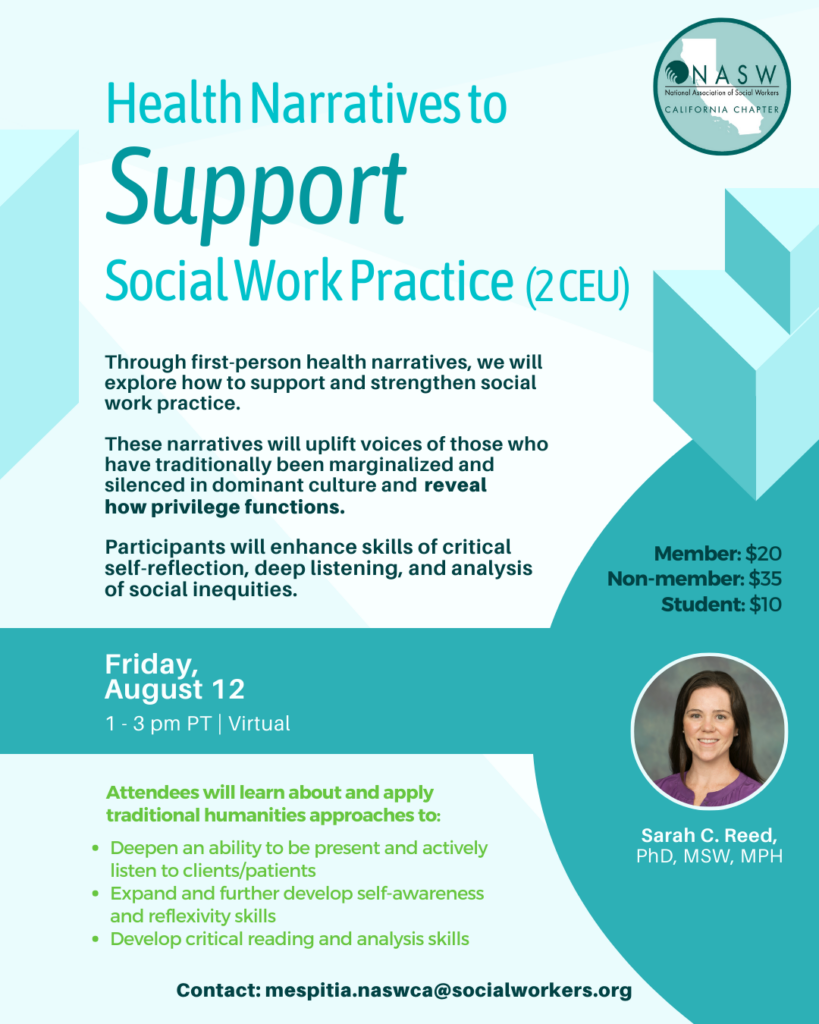 In this 2-hour workshop, we will explore how first-person health narratives (aka "real" stories) can be used to support and strengthen social work practice. Through engagement with written narratives (first-person accounts; magazine article, newspaper editorial, etc.), we will enhance skills of critical self-reflection, deep listening, and analysis of social inequities. Selected stories will expose participants to the voices of those who have traditionally been marginalized and silenced in dominant culture and reveal how privilege functions. In facilitated discussions, participants will engage with questions of power and privilege; what stories get told and who listens. They will be challenged to recognize how they listen, what they listen for and why, and what they decide to ask and do not. Tickets are limited to 95 registrants.
Course Objectives. Attendees will learn about and apply traditional humanities approaches to:
Deepen an ability to be present and actively listen to clients/patients
Expand and further develop self-awareness and reflexivity skills
Develop critical reading and analysis skills.
Fees:
NASW Member: $20
Non-member: $35
Student: $10
Instructor Bio:
Sarah C. Reed, PhD, MSW, MPH, is an assistant professor in the Division of Social Work at the California State University, Sacramento. Her research focuses on vulnerable populations and issues of health inequities, including the effect of health transitions on mental health, particularly in cancer survivors. Reed's ongoing work examines psychosocial concerns; specifically, fear of cancer recurrence and health behaviors in cancer survivors—addressing a significant gap in our understanding of the psychosocial health and related needs of the growing population of cancer survivors. She collaborates with a range of interprofessional researchers on projects aimed to improve health outcomes of patients with cancer. She has been a clinical social worker for two decades, most recently in the Adult Survivorship Program at the Dana-Farber Cancer Institute in Boston. There, Reed developed and managed psychosocial survivorship care and programs. Her professional experience also includes work in gynecologic oncology, end-of-life and hospice care, crisis psychiatric assessment and evaluation, and HIV adolescent case management. Reed earned a Bachelor of Arts in Social Work and American Racial and Multicultural Studies from St. Olaf College in Minnesota. She completed a Master of Social Work, Master of Public Health and graduate certificates in Women's Studies and Maternal and Child Heath from the University of Washington and her doctoral degree from the Betty Irene Moore School of Nursing at UC Davis. Reed has been published in numerous professional journals and her work received national media coverage from the Associated Press and NPR, among other news outlets.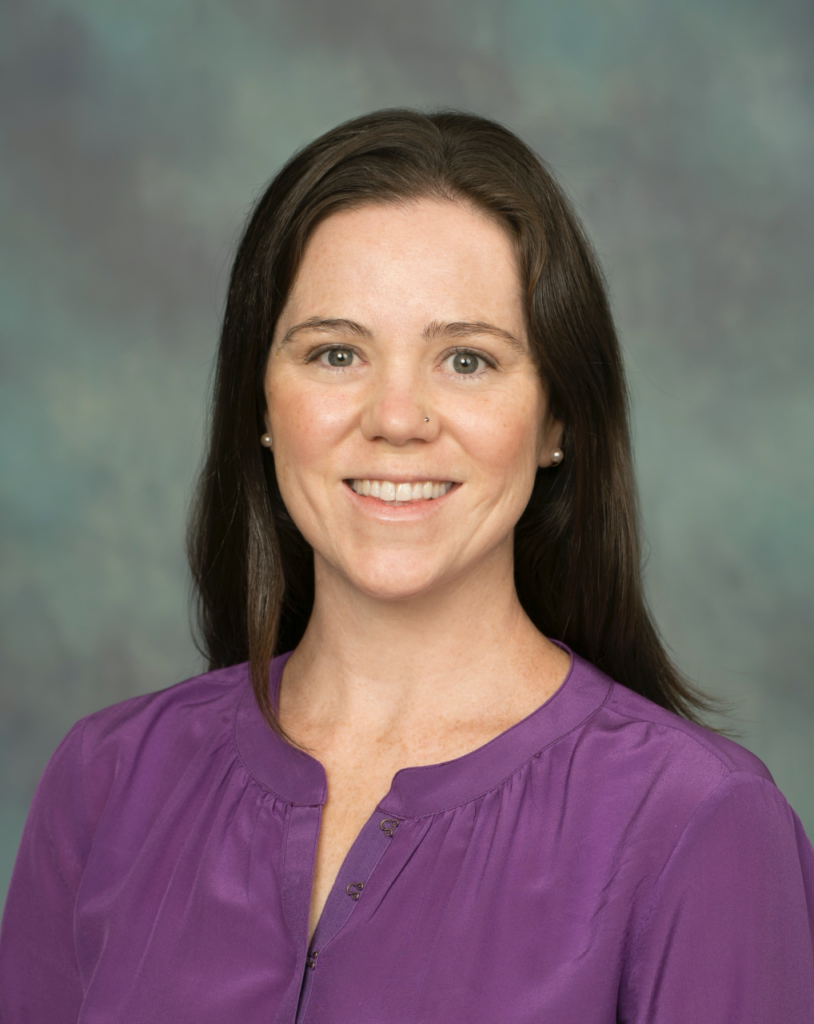 Contact Mario Espitia at mespitia.naswca@socialworkers.org with any questions.