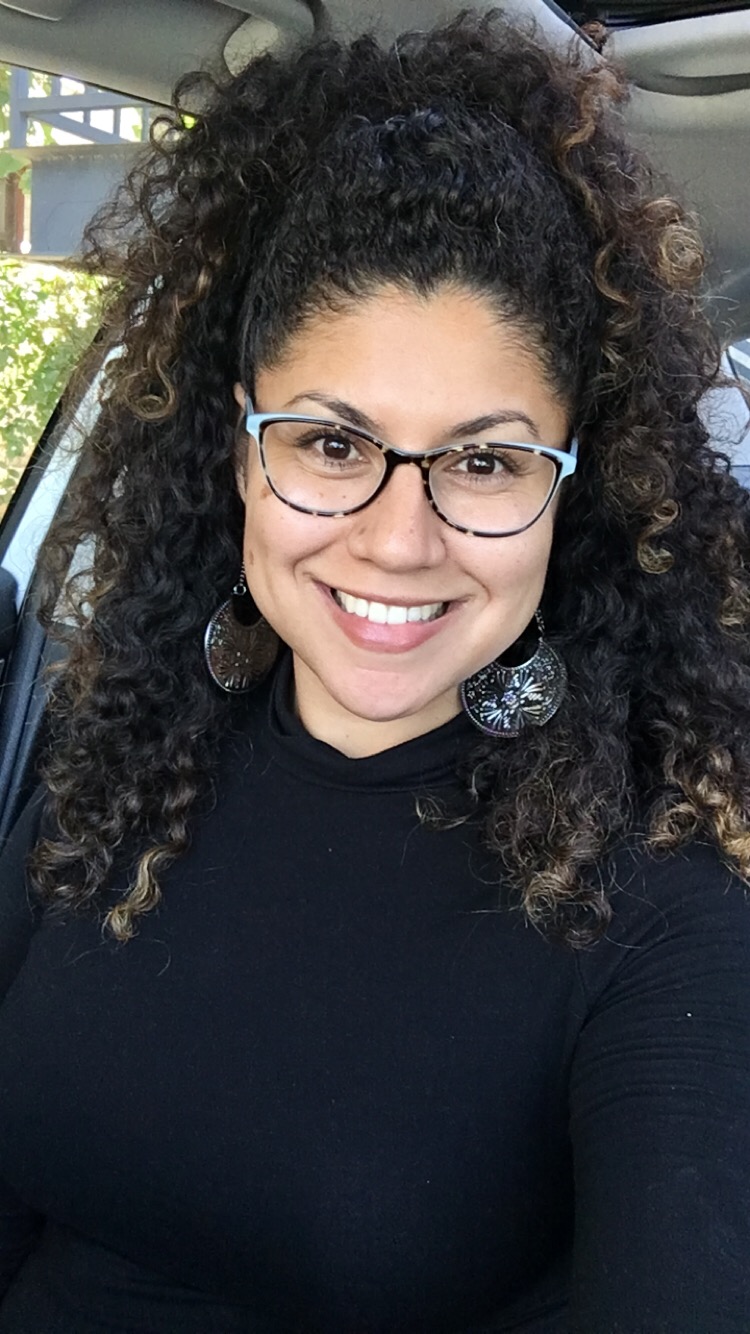 My name is Hazel Tercero and I am a licensed clinical social worker with a PPSC in School Social Work.
I am Nicaraguan-American and take great pride in being raised by Nicaraguan immigrants, who worked extremely hard to raise their three children after enduring civil unrest in their own homeland. My parents managed to navigate life in America without speaking English nor understanding the various oppressive systems at play.
I will forever be grateful for their dedication and commitment to their children. I am from the San Fernando Valley—Reseda, to be exact—and have always known I wanted to be a school social worker. I didn't know the field of social work existed until I was in my undergraduate program, but once I learned more about the field of social work, I fell in love.
After I graduated from UC San Diego with a B.A. in psychology, I worked with children with autism throughout the Valley and enjoyed assisting monolingual Spanish-speaking parents in their journey with their special-needs children. I then graduated from UCLA's Social Welfare Program in 2013, and have been working in Santa Monica ever since. I work for a wonderful small outpatient community mental health agency, Family Service of Santa Monica, and have been providing school-based mental health services for the last six years.
In my current position as the manager of School-Based Services, I oversee the implementation of school-based services across multiple school sites and coordinate the MSW training program for MSW interns. I love what I do and feel fortunate to have come across such great people throughout my time in Santa Monica. I hope to one day transition my work to the San Fernando Valley so that I can give back to the community that helped shape me into the person I am today.
What has been your favorite part of being a regional leader?
I am very new to this position so I can only to speak to my experiences over the last few months. At this point, I've enjoyed collaborating with other social workers to brainstorm events that may be useful for social workers throughout the Region. I've enjoyed working with other amazing clinicians and remaining connected to UCLA through this role. I'm looking forward to these ongoing collaborations!
What type of social work experience do you possess?
Most of my experience has been providing direct clinical care in the school settings with the school-aged population. I was the school social worker at a local Title I elementary school in Santa Monica for about five years in which I provided multi-tiered mental health services to the school community. I've mostly worked with children from the ages of 5-11 years old, including individual sessions and parent/family sessions. I understand how to navigate school systems and value the importance of collaborating with school personnel and community stakeholders to create trauma-informed systemic change. In addition to providing direct care, I have been coordinating and facilitating trauma-informed care trainings for school staff and afterschool programs throughout Santa Monica Malibu Unified School District. This work has greatly expanded my knowledge base of trauma-informed approaches, particularly in the school setting and I'm looking forward to continuing this work. Lastly, I now clinically supervise staff and MSW interns which is an opportunity I'm grateful for.
What is your favorite type of self-care practice?
I love physical activities, mostly hiking and the gym. I like to lift weights and sweat a lot! I also value my alone time to allow for self-reflection and major downtime. Lastly, I love having intimate conversations with friends and loved ones. I really respect authenticity and enjoy talking about life's struggles with others.
What are the benefits of reaching out to regional leadership?
I think the opportunity to connect with other professionals who have valuable previous experiences or helpful words of advice. If anything, just connecting with other social workers! Depending on where you work, it can be hard to be the only social worker so it's nice to connect with others who share similar passions and visions.
Can you share about the events you host in your area and how members can get involved/benefited by this?
We will be hosting various events throughout the year including two that are scheduled for early September and mid-October. You can find more information on our Facebook page: https://www.facebook.com/groups/regionhnasw/
Any additional information about yourself that you would like to share with the members in your area?
I have a gumball machine in my office. It's a big hit with the kids (and adults)!