Ahmanise Sanati, LCSW, PPSC Regional Director Region H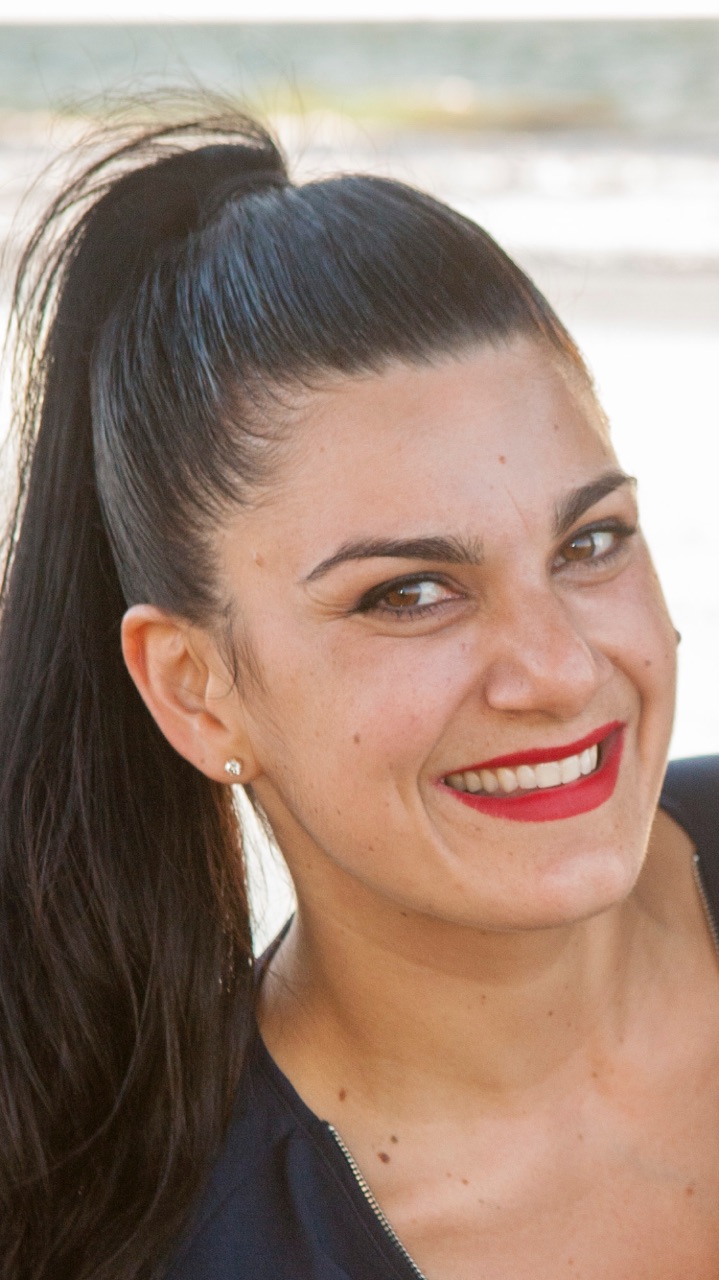 Ahmanise was born into her role as a leader, being the oldest of three in an Iranian Mexican family.
She's been one of action from the start, creating petitions in 4th grade to change school policy, becoming Class President throughout high school, to pursuing roles of leadership in her college years and beyond. She received her undergraduate degree in Philosophy from the University of Massachusetts, Boston, and found her love for all things social justice-oriented doing volunteer projects throughout the non-profit sector.
She graduated from UCLA in 2010 with her MSW, specializing in Mental Health and School Social Work. As a DMH Stipend recipient, once an intern and now as an employee, she returned to LA County at Twin Towers Correctional Facility where she works with the most acute offenders in LA County.
She juggles an unconventional schedule with her supportive husband that enables her to be involved in daily adventures with her two children. Ahmanise includes her family in her endeavors with hopes of raising aware, kind and humble citizens that will find their own path to being leaders in the future.
What has been your favorite part as a regional leader?
I have yet to see what my favorite part of being an NASW Region H leader, but I can tell you what I love about being a leader. I love bringing people together. I believe that when we work together, we can do incredible things. Seeing that happen and knowing I had something to do with it makes me happy and encourages me to continue.
What type of social work experience do you possess?
Although rooted in my experiences throughout life, my social work career officially began when I started my MSW program I did my internships in with DMH at Twin Towers Correctional Facility, California Hospital Medical Center, and LAUSD. I also was the NASW-CA Region H Student Representative. I've always had that inner drive toward policy work and I knew I'd come back. Once I graduated in 2010, I returned to work with the county at Twin Towers Correctional Facility, and I've been there since, now as a Mental Health Clinical Supervisor.
What is your favorite type of self-care practice?
I love to run outside! It doesn't happen as often as I'd like but having a moment in motion with the earth in solitude is truly the best feeling. When I have 10 minutes, I love to put on a face sheet mask… I squeeze those in as much as possible!
What are the benefits of reaching out to regional leadership?
You know that you will be in touch with someone committed to our profession and to helping others ignite/reignite/maintain passion for this profession
Can you share about the events you host in your area and how members can get involved or benefit from this?
I'm excited to be involved with planning events for our region. I look forward to planning events that correspond to the needs of our region. I think the Region has done an excellent job with that thus far. I'm also hoping to bring some action-oriented events where we can find ways to connect with one another, but also within scope of the local, state and national politics, as they have a direct effect on all of us and our clientele.
What is the best way to get a hold of you?
The best way to get a hold of me is via email at  RegionH@naswca.org
Is there any additional information about yourself that you'd like to share with members in your area?
I am also a mother of two children, and when not working, and switching off work/parent roles with my husband, I have them in tow, and I love it! I also teach a child's yoga class at our local Y and was motivated to get my certification so that I can teach mindfulness and other wonderful tools to my children. Lastly, as an Iranian Mexican American, culture is especially important to me, and I try to incorporate cultural opportunities as much as possible (which isn't hard in LA).
That said, we are living through interesting times. There's no better time to get involved in leadership roles, especially in our profession. I'm excited to be back.