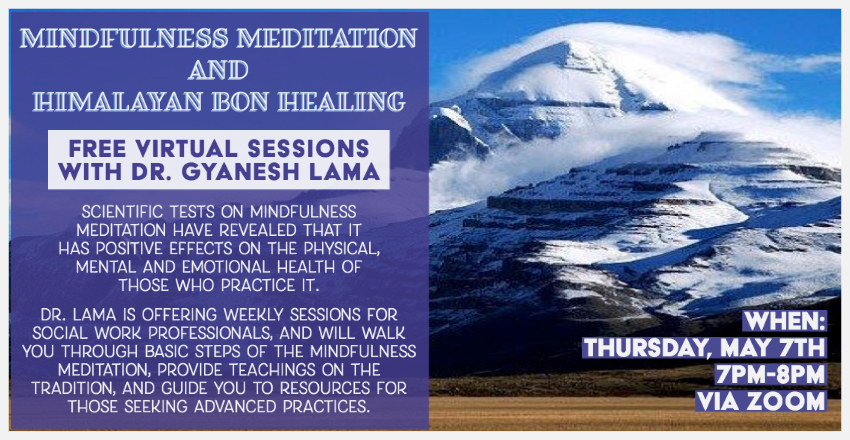 The Himalayan Bon healing has been practiced for thousands of years in the Himalayas by the Tamang indigenous peoples. The Himalayan Bon healing practice is based on direct-knowledge (experiential) and is used for three specific purpose: 
1. Health: health of the body, health of the mind (emotional), and spiritual health.
2. Protection: protection from cosmic forces, forces of the earth, forces of the underworld
3. Power: power to overcome all forces of the universe.
Thousands years later when the Hindus from the low-land (India) came to visit the high Himalayas as pilgrims, they copied some version of the techniques, modified it and gave it a different name in their local language. This technique has become known as Transcendental Meditation. This was the technique widely used before the time of the Buddha. 
About 2600 years ago, the Buddha found that the Transcendental Meditation Technique was useful for increasing the quality of life (while alive), but it was not good enough for transcending to Nirvana. So, he invented a new technique, which goes much deeper, right to the nature of the mind itself. His technique has become known as the Mindfulness Meditation. 
Today, scientific tests on the Mindfulness Meditation have revealed that it has positive effects on physical, mental and emotional health of those who practice it. However, despite the wide population health benefits, this practice remains inaccessible for many (largely due to the lack of awareness and the cost). 
In these weekly preliminary sessions for Social Work Professionals, I will walk you through basic steps of the Mindfulness Meditation, provide teachings on the tradition, and guide you to resources for those seeking advanced practices. 
These free weekly sessions will be free of charge and designed for social workers. They will be conducted via zoom. The first session will be on Thursday, May 8th, 2020 from 7PM – 8PM
Zoom link to join: https://fresnostate.zoom.us/j/98974859109
Topic: Mindfulness Meditation 
Time: May 7, 2020 07:00 PM Pacific Time (US and Canada)
        Every week on Thu, until Jun 18, 2020, 7 occurrence(s)
        May 7, 2020 07:00 PM
        May 14, 2020 07:00 PM
        May 21, 2020 07:00 PM
        May 28, 2020 07:00 PM
        Jun 4, 2020 07:00 PM
        Jun 11, 2020 07:00 PM
        Jun 18, 2020 07:00 PM
If you have any questions, please email Dr. Gyanesh Lama at  glama@csufresno.edu