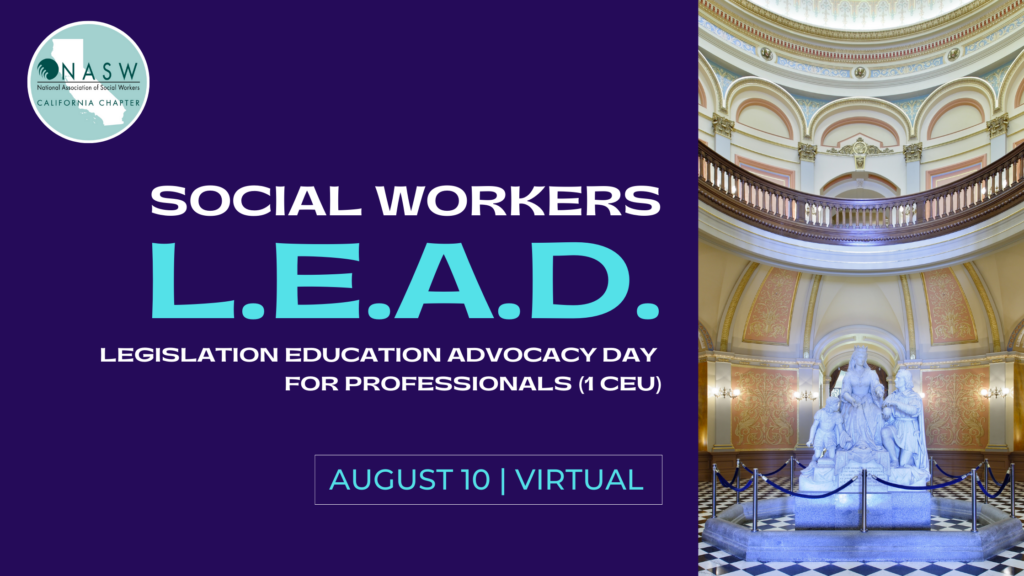 There's still time to register and advocate for social justice with NASW-CA at Social Workers L.E.A.D.
As part of NASW-CA's mission to promote social change and social justice in order to improve the well being of all residents of California, we welcome all social work professionals throughout the state to join us at Social Workers L.E.A.D. On August 10th, we will explore how social workers can utilize their skills to engage in legislative advocacy, macro social work, and how to successfully lobby for reproductive, criminal, and behavioral health justice. Professionals will gain direct lobbying experience and learn how to be involved in NASW-CA's advocacy efforts year-round.
Featured Speakers at Social Workers L.E.A.D.
Greg Fidell | Initiate Justice
We are honored to introduce you to one of our Social Workers L.E.A.D. featured speakers, Greg Fidell. Greg will initiate the discussion around one of the L.E.A.D. bills participants will be advocating for on August 10th: AB 2167 – Crimes: Alternatives to Incarceration.
Greg is currently a Policy Director at Initiate Justice, and seeks to use the privilege of his education to dismantle mass incarceration. He also co-leads the Advocacy Committee, which helps pass and implement the various pieces of legislation Initiate Justice is co-sponsoring and/or supporting. Greg is passionate about creating spaces to equip members to be policy advocates in their everyday lives and engage with the Abolition Movement.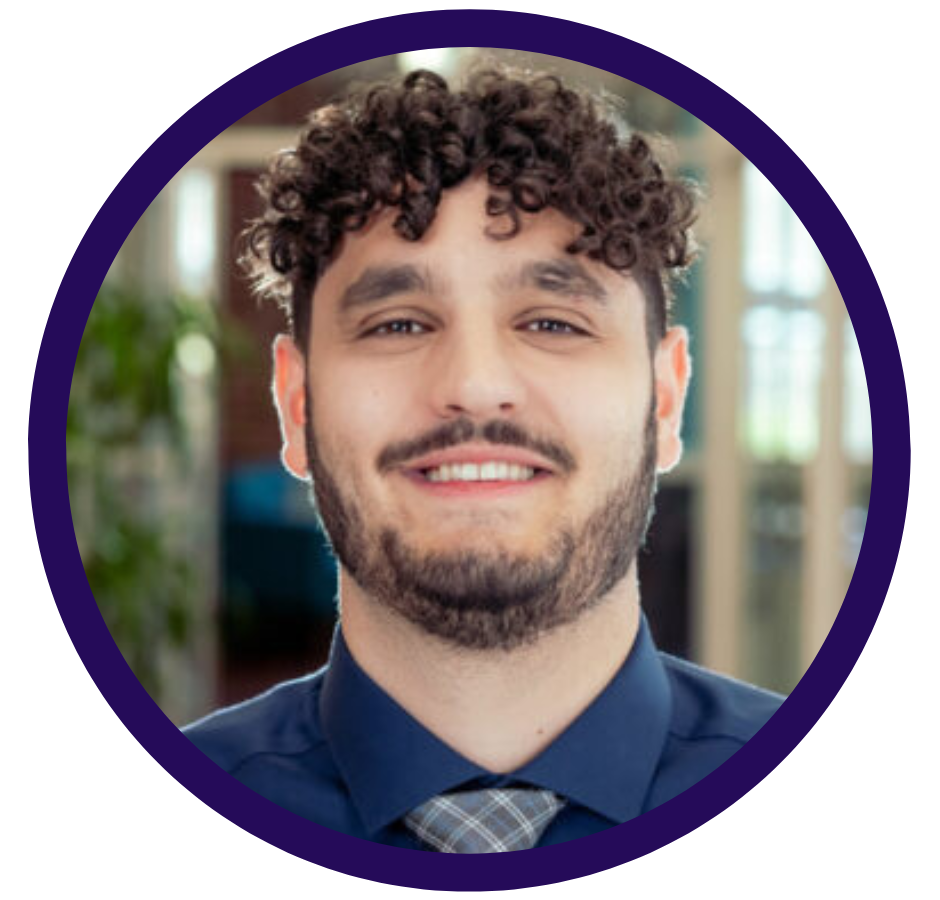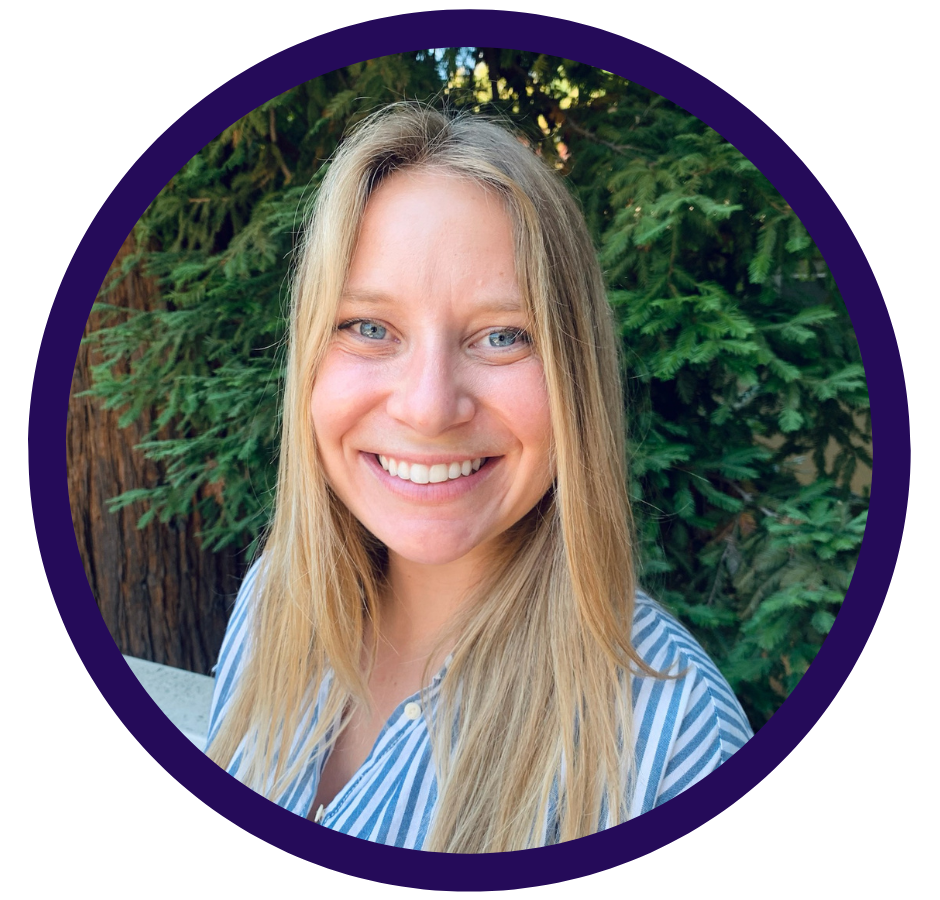 Molly Robson | Planned Parenthood of California
We are thrilled to have the Planned Parenthood of California's Legislative Director, Molly Robson, join us as a featured speaker! At Planned Parenthood, she leads the organization's legislative advocacy to improve access to sexual and reproductive health care.
Molly will highlight AB 2091: Reproductive Health and Privacy. This bill will ensure out of state subpoenas are not granted if they seek information on a patient who received reproductive healthcare in California. By doing this, California will protect the medical privacy of those patients who may be targeted under other states' laws which restrict abortions.
Kira Monterrey | Healthy Minds Counseling Center; Ascellus Behavioral Health
NASW-CA is also excited to introduce you to Kira Monterrey, LCSW, MPA! She is the owner of Healthy Minds Counseling Center, and a lead clinician for Ascellus Behavioral Health. Kira has focused her advocacy efforts in improving access to medical care for injured workers, increasing access to services in her local community, and much more. 
Kira will review our third and final bill we will be advocating for: SB 1002 – Direct Access to LCSWs Under Workers' Compensation. SB 1002 will enable injured workers to seek immediate mental and behavioral health care from a Licensed Clinical Social Worker (LCSWs) within the workers' compensation system, by authorizing medical provider networks to add LCSWs as providers.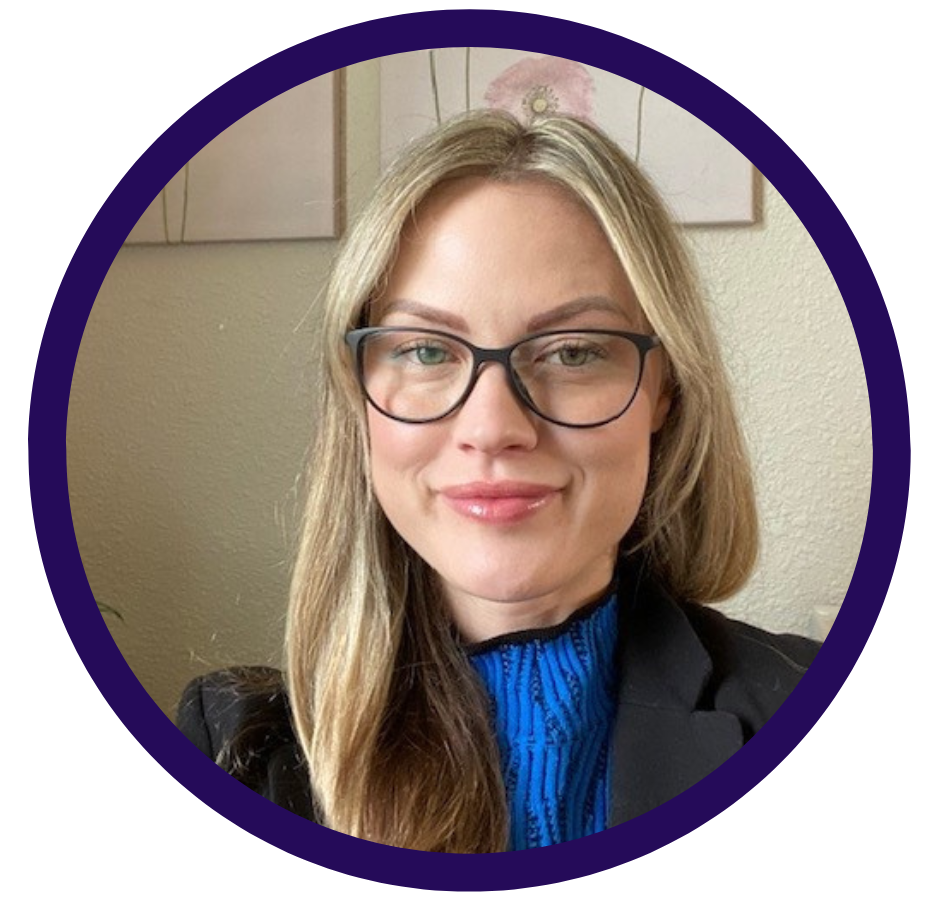 Explore the list of bills we will be lobbying for at Social Workers L.E.A.D.:
NASW-CA is proud to advance policies that positively impact our profession and the people we serve. We can't wait to actively advocate for our workforce and equitable access to care with you!
Please email contact@naswca.org with any questions.