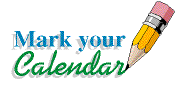 Suicide: Practice & Policy Implications
Please mark your calendars and attend after voting!
November 6th, 5:30 pm- 7:30 pm
UCLA Luskin School of Public Affairs
337 Charles E Young Drive East
Public Affairs Building, Room 2355
Los Angeles, CA 90095
Veterans and active military are at risk although they are not the only ones impacted in our society today. This panel presentation will provide an overview of precipitating factors, systematic responses, and interventions to suicide. NASW-CA Region H will provide 1.5 CEUs for attendees. Speakers will include:
Mark S. Kaplan, Dr.P.H. , Professor of Social Welfare, UCLA Luskin School of Public Affairs
Carolyn Levitan, LCSW, Crisis Line Director, Didi Hirsch Mental Health Services, Suicide Prevention Center
Sam Coleman, PhD, MSW, Lecturer (California State University Long Beach), Coordinator (Veterans for Peace PTSD Working Group)
This panel is co-sponsored by the Department of Social Welfare, the Mental Health Caucus, the HMHAL AoC, the Mental Health stipend program, and NASW-CA Region H.
Food will be provided for those who RSVP.
https://www.eventbrite.com/e/suicide-practice-policy-implications-tickets-51468407392