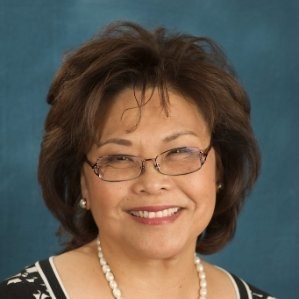 Marleen Wong, Ph.D, LCSW will give the keynote address at the 2018 NASW-CA Annual Conference at the LAX Marriott on Friday, October 26 at 8:30am. 
Dr. Wong is Senior Vice Dean at the Suzanne Dworak-Peck School of Social Work at the University of Southern California and the David Lawrence Stein/Violet Goldberg Sachs Endowed Professor of Mental Health. She is the Director of Field Education, Executive Director of the USC Telehealth Clinic, Clinical Advisor for the Family Nurse Practitioner Program and past advisor to the Cohen Military Clinic. 
She is also this year's NASW-CA Lifetime Achievement Awardee and will be given the award at a ceremony following her keynote address. 
Her speech is entitled: Rethinking Threat Assessment in Schools: Mental Health and Public Safety in a Changing Ecology of Education and Youth.
Threat Assessment in schools began in earnest after the tragic shooting at Columbine High School in 1999. In the year 2000, the US Department of Education partnered with the US Secret Service to launch the Safe Schools Initiative. Guidelines were written, and information was gathered and shared about common characteristics among shooters and their behaviors in 37 incidents from 1974 to 2000. Since that time, the ecology of youth has changed, and we are challenged by new conditions, factors and developmental dynamics. She will discuss how the K-12 culture and landscape has changed and what the challenges are for social workers who are involved in school mental health services and school safety.
This year's conference will be held October 26-27 at the LAX Marriott Hotel. Registration deadline is September 26. Early bird deadline is September 7. Registration discounts are offered to NASW members, social work students, retired social workers, early registrants, and volunteers who serve as classroom monitors. Discounted hotel rates available to conference attendees.
For more information visit http://www.cvent.com/events/2018-nasw-ca-annual-conference/event-summary-8f426c098e9f4e0f8ee32d05606723d3.aspx