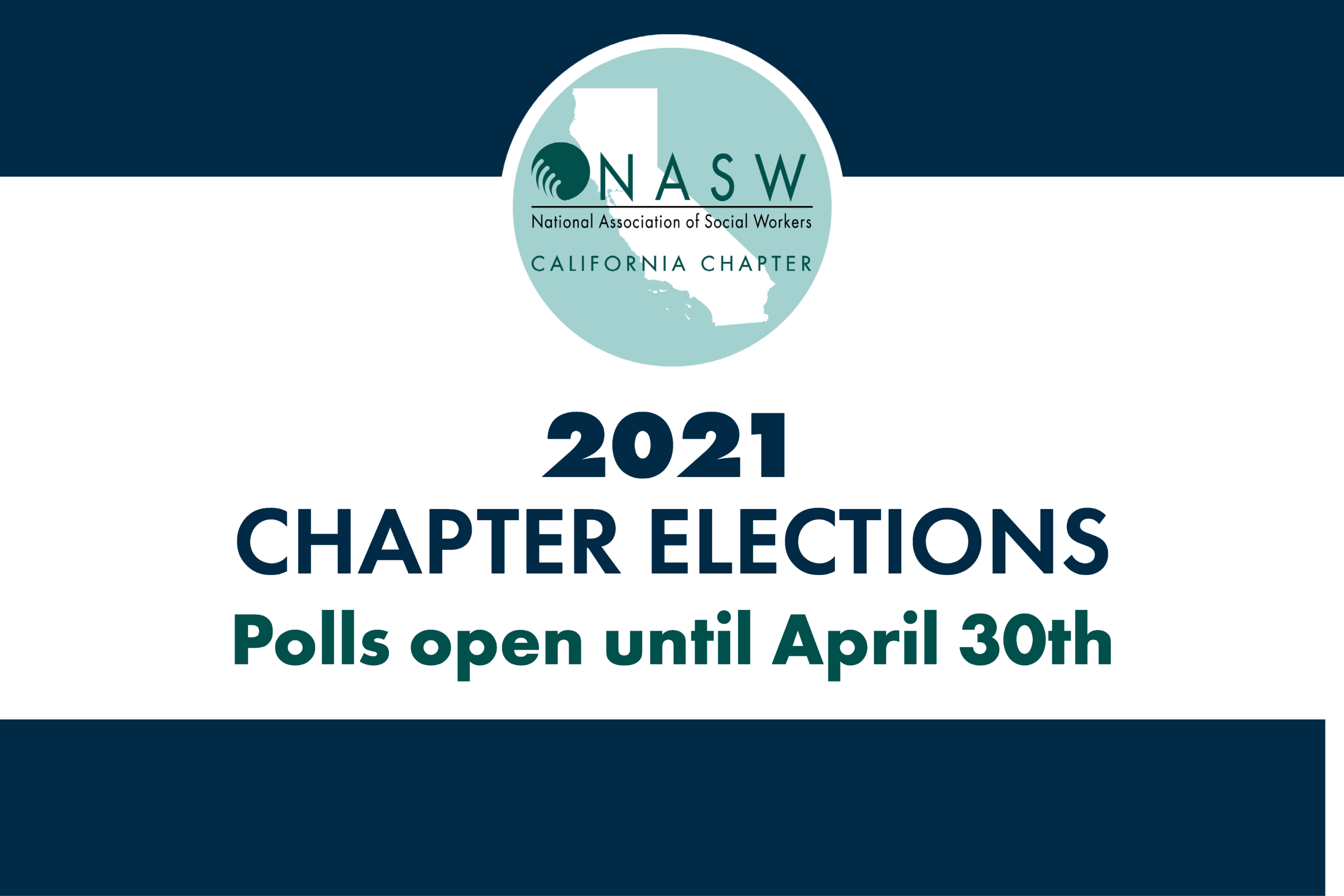 Annual Chapter elections are currently underway until April 30th! Make sure you make your voice and your vote count by submitting your ballot by April 30th!
Ballots were sent to all California members by email earlier this month. If you haven't received your ballot or cannot find it, please send us an email at naswca@naswca.org and we will send you another ballot.
You can check out every candidate's statement by clicking here: https://naswcanews.org/2021-nasw-ca-chapter-election-candidate-statements/
NOTE: Ballots cannot be shared with other members, as everyone's ballot is unique.