LAST CHANCE! The deadline for our NASW-CA Annual Conference is FAST APPROACHING.
Register by Friday, September 29 to join us in San Mateo at the Marriott for this year's exciting and informative conference. Not only are we offering some hot topics in our workshops, the conference is a great place to network with social workers from all over the state.
Mix and mingle with us at the awards luncheon on Friday, October 20. This year we are honoring Kathleen Adams, LCSW as Social Worker of the Year, Dr. Jean Schuldberg for her Lifetime Achievements, Dr. Jay Berlin as Public Citizen of the Year, and the Russian River Sisters of Perpetual Indulgence as Organization of the Year.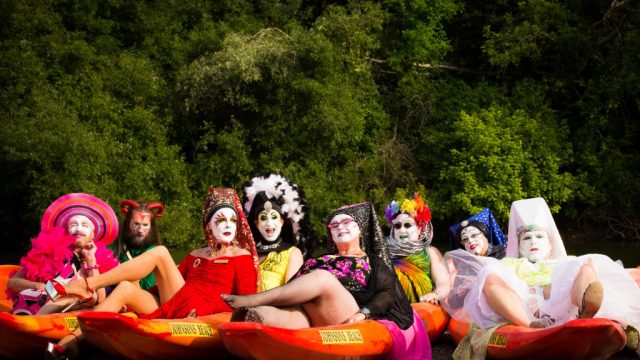 Featured here: NASW-CA Organization of the Year: Russian River Sisters of Perpetual Indulgence
We have three groups of workshops throughout the day on Friday, October 20 and pre-licensure courses taking place over the course of Fridayand Saturday October 21.
"How Gambling Impacts Immigrant, Refugee and Asylee Communities," is just one of the many topics we are offering in the first group of workshops and is pertinent to the communities we work with.
Our third group of workshops includes: "Medical Assistance in Dying: California's End of Life Option Act," "Ending the Parent-Teen Control Battle; a Novel Family Therapy Approach," "Workplace Bullying: Part 2- Systes Issues in Organizational Risks and Interventions," "Deconstructing Racialized Black Male Grief and Loss Experiences for Clinicians," "Best Practices in Transgender Mental Health, and Challenge your Cultural Savvy."
ACT NOW!
Registration discounts are offered to NASW members, social work students, retired social workers, and volunteers who serve as classroom monitors. Discounted hotel rates available to conference attendees. For more information visit http://www.naswca.org/?page=96 or email naswleg@naswca.org.