Disclaimer: This is a resource shared by a member as part of a NASW-CA member benefit. If you are a NASW-CA member who would like to submit a resource, job posting, event, or office space for consideration in our eNewsletter, please reach out to Alex Brown at abrown.naswca@socialworkers.org.

Overview of the 3-Day Online Training
May 11 – 13, 2022 | Daily 9:00AM – 3:30PM PST
Join the Compassion Fatigue Reset Specialist training May 11 – 13, 2022. As a certified, trauma informed compassion fatigue specialist you will have the skills to take appropriate supportive action to mitigate the impact of trauma on yourself, your colleagues, and other caregivers and providers. With a focus on best practices in shifting individual resiliency and influencing organizational culture. Trainees will benefit from the possibilities of increased work satisfaction, enhanced self-efficacy, personal wellness, and excellent client care. Those in management and leadership are encouraged to attend.
---
LEARNING OBJECTIVES:
Define and identify examples for compassion fatigue, vicarious trauma and secondary trauma.
Articulate why prevention of compassion fatigue is a critical part of our work and life.
Recognize when self or others struggle with compassion fatigue.
Recognize and take appropriate action on behalf of colleagues and self by responding to challenging situations with a range of techniques and strategies to mitigate the effects.
Practice proactive strategies to support resilience and sustainability.
Use the lens of cultural humility.
---
Day 1: WHAT IS COMPASSION FATIGUE AND WHY IS IT IMPORTANT?
Assessing Participant's Level of Compassion Fatigue and Wellness
The Science Behind Compassion Fatigue
Impact of Compassion Fatigue on Work and Community
Day 2: WHAT TO DO ABOUT COMPASSION FATIGUE
Applying a cultural humility lens in practice
Individual and System Barriers to Treating Compassion Fatigue
Mitigating impact by balancing regulation and dysregulation
Interventions to heal and mitigate compassion fatigue
Day 3: INTEGRATION AND PRACTICE + PREVENTION AND HELPING OTHERS
Trauma and Cultural Humility Lens
How to Intervene with Colleagues
How to Preserve Self and do Good Work
Personal Prevention Plan for Sustainability
---
For Agencies

Our goal for this program is to support organizations in developing a trauma informed culture that supports the sustainability, retention and resilience of staff, enabling them to provide quality services. Completion of this training is step 1 towards this goal. Additional training for trainers will follow.
---
What People are Saying

"Likely the most meaningful workshop I have attended. The child welfare workforce is in need of this and everyone in the field can benefit from this amazing training."
"It has changed my view on how I want to supervise and lead my team and how I want to role model for my Agency. The time and energy that Bev puts into this training is amazing. She provides a training experience that is so personal and humanistic it makes the training 100 times more applicable and something I want to strive for in my own day to day work. Thank you for this training. SO VALUABLE and worth every minute!"
"It was an amazing three days. She is an incredible trainer and the information is so key to our work!"
"Beverly is a dynamic and caring presenter. She has a level of authenticity that creates a safe place to take in the information and be with all the thoughts and feelings that arise from self-reflection. The information was beyond helpful, it was purposeful. She provided useful and easy to integrate techniques for self-care. I feel this is a must for every supervisor and manager."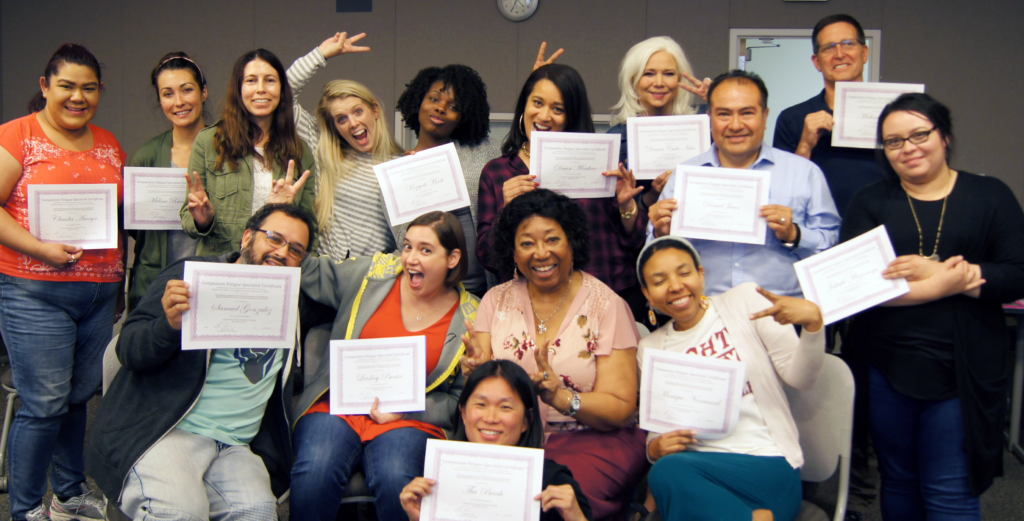 ---
Compassion Fatigue Reset Specialist Training $899
WHAT'S INCLUDED:
3-Day Online Training
Participant Handbook
A copy Surviving Compassion Fatigue by Beverly Kyer
Compassion Fatigue Reset Specialist Certificate