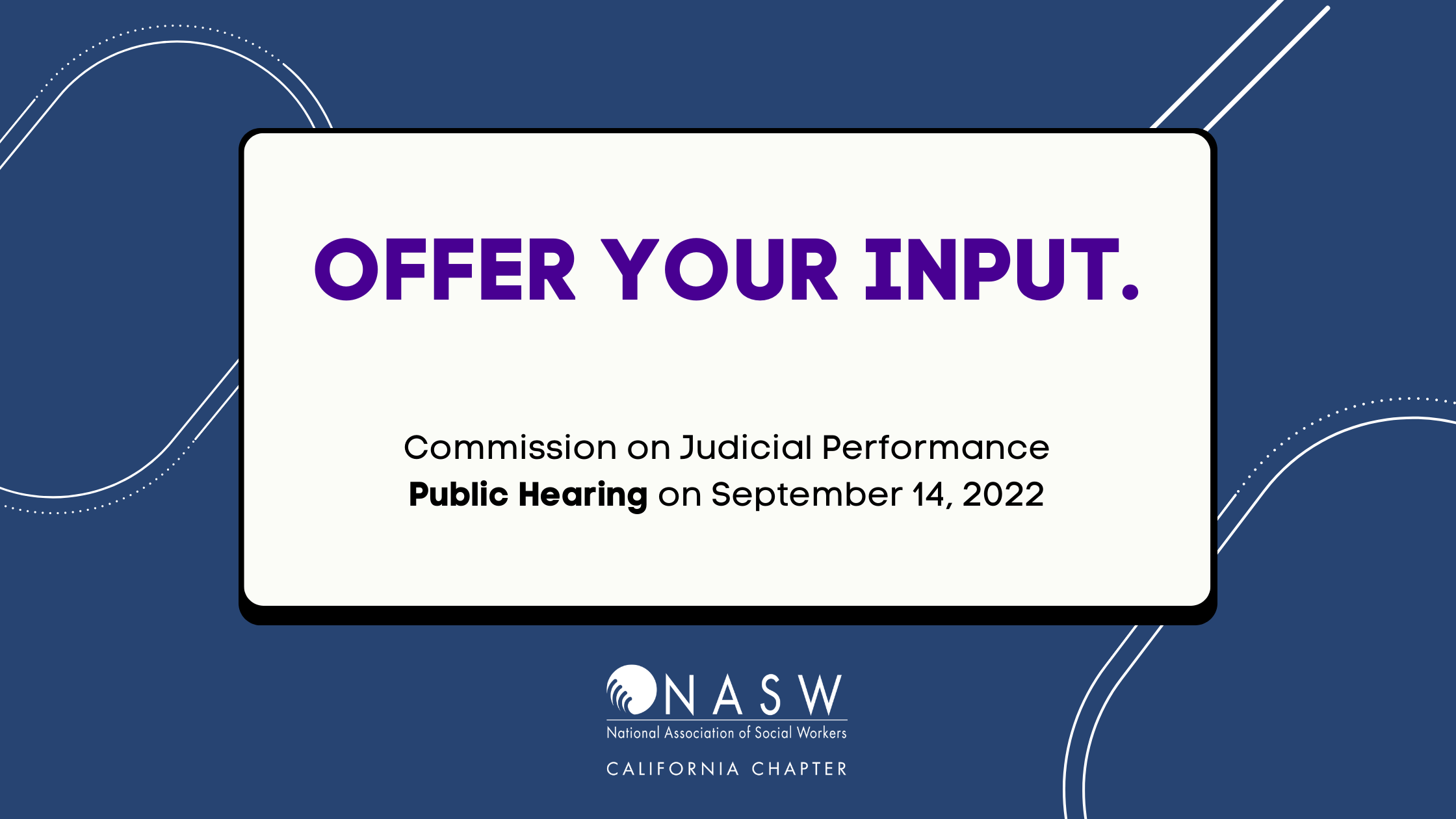 The Committee to review the Operations and Structure of the California Commission on Judicial Performance will hold a public hearing tomorrow, September 14. This hearing welcomes public comment regarding the operations and structure of the Commission on Judicial Performance (CJP). The Commission on Judicial Performance is responsible for investigating complaints of judicial misconduct and judicial incapacity, and for disciplining judges. The commission's jurisdiction includes all judges of California's superior courts and the justices of the Court of Appeal and Supreme Court.
As social workers, we collectively aim to promote the well-being of all without discrimination. With a high level of authority, the CJP should maintain high standards of of integrity, service, social justice, and ethics. The social work profession was founded in social change – it's crucial that the CJP enforces these values in their work. This public hearing is an excellent opportunity for organizations with ties to the communities who suffer when judges go undisciplined for exhibiting bias or behaving in an unethical manner. We encourage folks to offer their input and share their stories regarding regarding the work and authority of the Committee, the structural changes recommended by the State Auditor, suggestions that may improve CJP's operation, and more. Testimonies may be provided in person, in writing, or virtually. Written comments can be submitted to CommitteePublicComment@cjp.ca.gov.
Interested in learning more about the Committee? Review their work here.