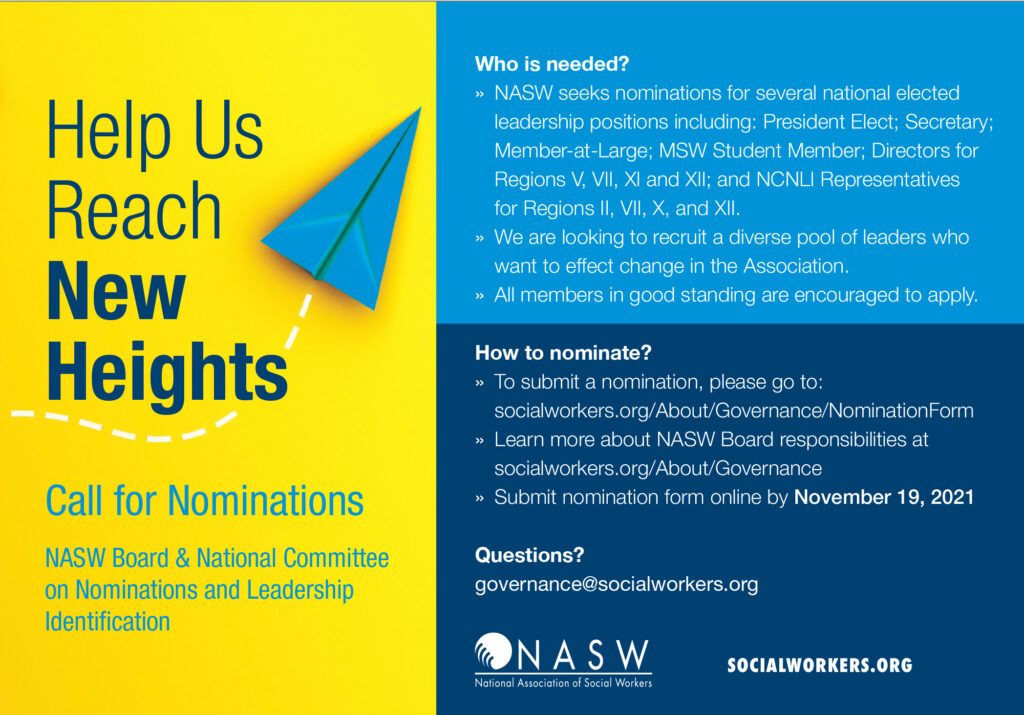 The National Committee on Nominations and Leadership Identification is pleased to issue a call for nominations for the election of officers and members of the NASW Board and the NCNLI. Click here to view more information about NASW National Elections.
Positions include President-Elect; Secretary Member-at-Large; MSW Student Member; and Regional Directors–Regions V, VII, XI, XII. We are looking to recruit a diverse pool of leaders who want to effect change in the Association. Nominations will be accepted through November 19th. The NCNLI meets December 10th to develop the slate of candidates for the 2022 NASW national election. View the vacancies, position descriptions, and how to submit a nomination here.
Questions? Contact governance@socialworkers.org.
To contact your NCNLI rep, click on the email address for the representative within your region. View National Committee on Nominations & Leadership Identification (NCNLI) here