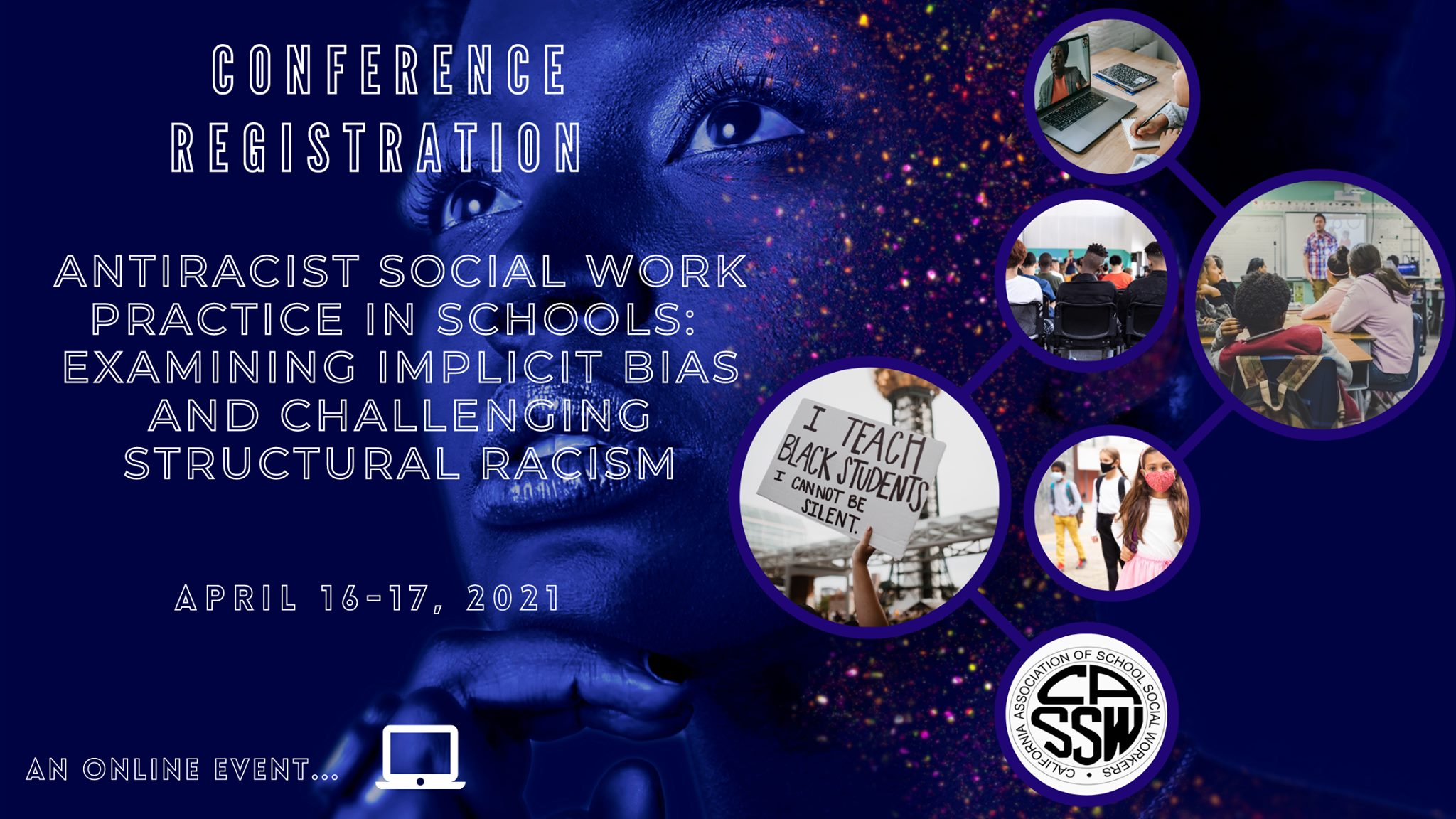 Join CASSW for their annual conference next week! There is still time to register to attend!
This year, the theme will be: "Antiracist social work practice in schools: Examining implicit bias and challenging structural racism." This is an all-online event through Zoom.
Friday's schedule will be from 12:00pm PDT to 5:00 PDT.
Saturday's schedule will be from 8:00am PDT to 1:00pm PDT
For a full rundown of the conference schedule, please click here: https://www.cassw.net/schedule/cassw-2021-virtual-conference-april-16th-17th
For pricing and to register, please click here: https://www.cassw.net/events/cassw-2021-virtual-conference-april-16th-17th