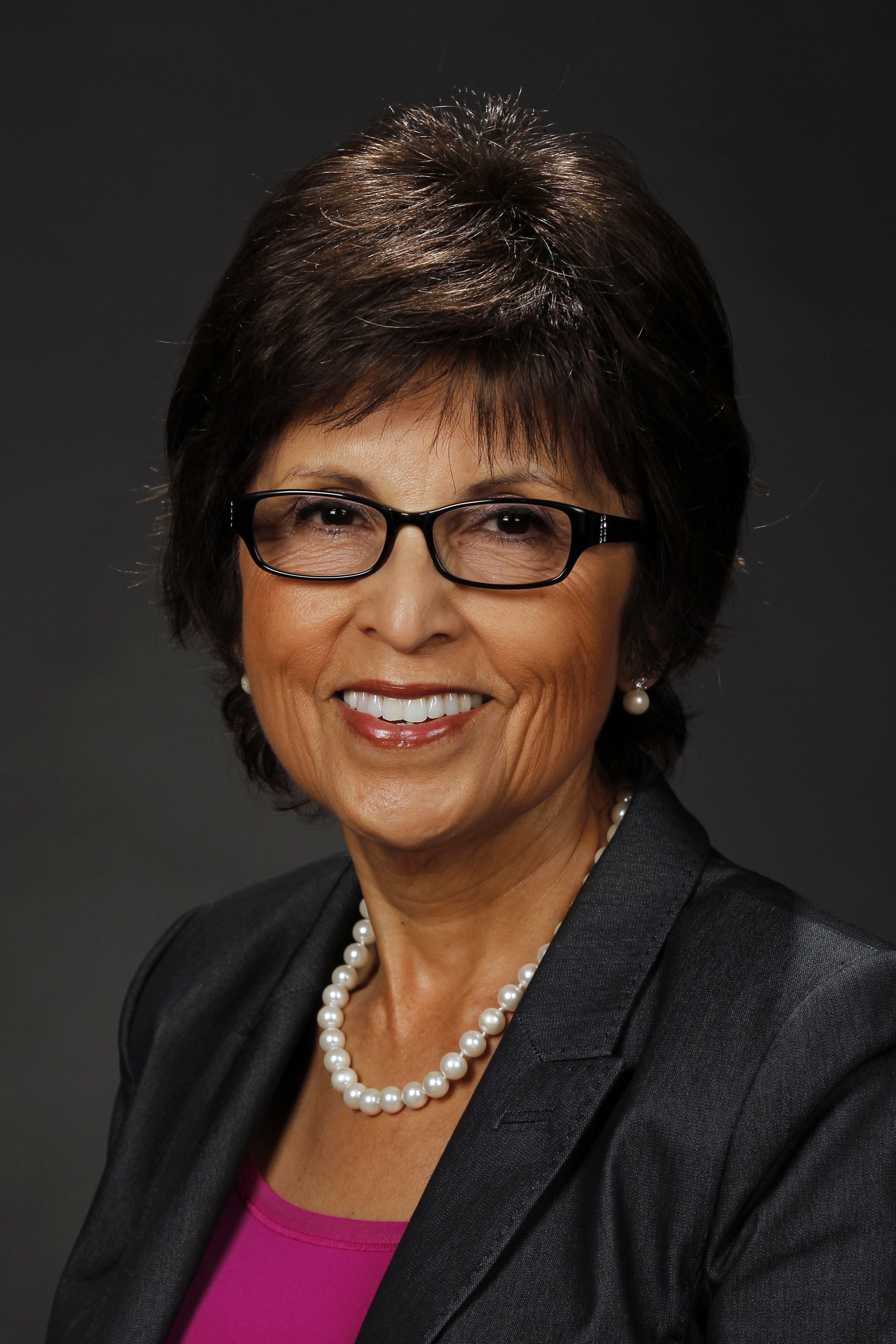 By Virginia Rondero Hernandez, PhD, LCSW, 
Executive Director, California Social Work Education Center, University of California, Berkeley
Over the last several years, social work educators in university leadership positions have witnessed a plethora of changes and demands on higher education. Reduced public support has prompted aggressive pursuits of external revenue sources through grants, contracts, and development campaigns. The increased demand for innovative approaches to access higher education has also pushed educational institutions to embrace technology as a means for exporting courses and degree programs beyond the campus into the home and the workplace.
These developments and demands, unsettling at best, increase the propensity of "organizational turbulence" in the academe. The literature defines organizational turbulence as a condition in the external environment that can be either destructive or beneficial in the long run for an organization (Yankey, Wester & Campbell, 1998; Fischer, 2012). It is challenging for leaders at best, generates an air of uncertainty in the organization, and feels like what I refer to as "leading while standing on Jell-O."
Not being able to predict the final outcome of organizational turbulence can provoke the "four disses" in the workplace: disengagement seen as isolation and disconnection, disidentification due to sadness or worry about the value of one's contribution to the organization, disengagement expressed as anger and provoking others' anger, and disorientation, feeling confused about the final outcome and staying busy to cope with the situation (Schantner, 2013).  These reactions can destabilize an organization, if left unchecked. So, how does a leader lead in a turbulent organizational environment?
The literature of organizational culture and climate can help us assess the degree and severity of organizational turbulence by distinguishing the conditions that are deeply embedded in the organizational structure (culture) and the conditions that can be leveraged to manage it (climate). Organizational culture reflects basic assumptions about the institution and rest on the values and beliefs that shape the identity of the organization (Ehrhart & Schneider, 2016). It is reflected in an organization's motto, brand, and/or tagline, e.g., "to serve and protect." During turbulent or peaceful times, organizational culture is difficult to change, no matter what strategy a leader might utilize. Hence, the famous saying "Culture eats strategy for breakfast," coined by management guru Peter Drucker.
Organizational climate, on the other hand, represents employees' shared perceptions of and meanings they accord to events, policies, and procedures of the organization, as well as the behaviors it supports, expects, and rewards. It is thought to have an impact on one's own well-being and can be leveraged by leaders to manage organizational turbulence (Ehrhart & Schneider, 2016).  Three key traits are associated with it. Equanimity is the practice of centering and remaining calm during times of crisis and challenge. It entails being mindful of one's emotions and being aware of how they affect one's behaviors and actions. Agility is the ability to "stretch" or adjust to a changing circumstance. It is about getting one's bearings while standing on Jell-O and adapting to the changing environment. Influence is best described as delegating responsibility to individuals who get things done in spite of the turbulent, and sometimes chaotic, circumstances around them (Schantner, 2013). In all instances, it is the responsibility of the leader to embody these traits if she or he expects to manage the challenges organizational turbulence presents. Projecting these traits and applying them as guiding principles of leadership can convey confidence and hope to direct reports and enhance their sense of trust in their leader during turbulent times.
References
Ehrhart, M., and Schneider, B. (2016, December). Organizational culture and climate. Oxford Research Encyclopedia of Psychology. doi: 10.1093/acrefore/9780190236557.013.3
Fischer, M. (2012). Organizational turbulence, trouble and trauma: Theorizing the collapse of a mental health setting. Organization Studies, 33(9), 1153-1173. doi.org/10.1177/0170840612448155
Schantner, E. (2013). Thriving through Turbulent Times [Video File]. Retrieved from https://youtu.be/8nuiA0OpXmQ
Yankey, J. A., Wester, B. & Campbell, D. (1998). Managing mergers and consolidations. In Skills for Effective Management of Nonprofit Organizations, pp. 492-503.  Washington, DC: NASW Press.