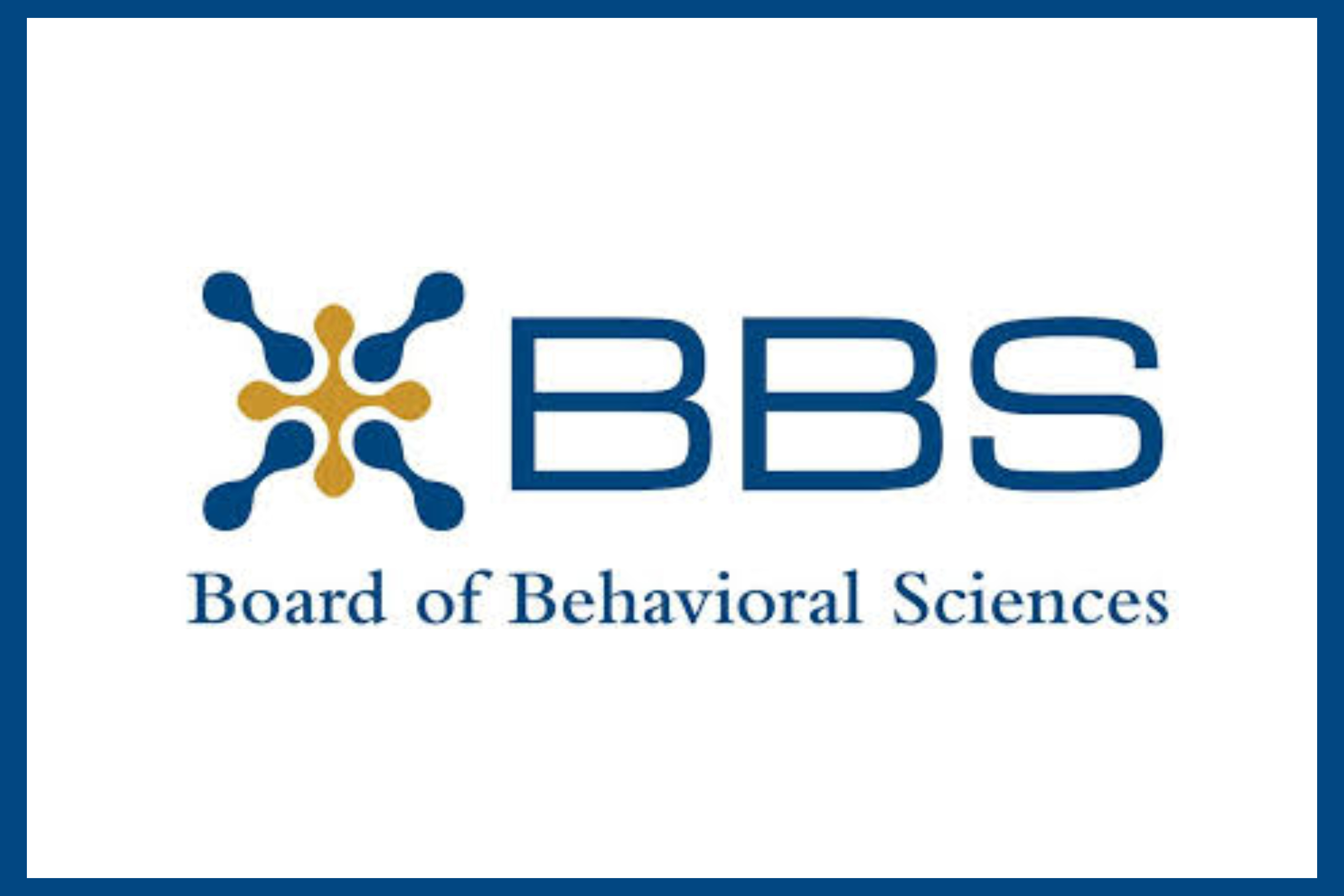 From the Board of Behavioral Sciences of California:
The BBS has announced three waiver extensions related to the ongoing COVID-19 public health emergency. Please be advised that these extensions are as of August 31st, 2021.
Board of Behavioral Sciences Face-To-Face Training and Supervision Waiver – extends by 61 days (to October 31) the order waiving "face-to-face" training and supervision requirements for marriage family therapists, professional clinical counselors, and clinical social workers. Click here to see the full PDF.
Board of Behavioral Sciences Law and Ethics Examination Waiver – a 61-day extension that removes the requirement that registered Associate Marriage Family Therapists, Associate Clinical Social Workers, and Associate Professional Clinical Counselors must pass the California law and ethics examination before a subsequent registration number can be issued.  This waiver extension would apply to associate registrations expiring between September 1 and October 31, 2021.  Associates must still pass the law and ethics examination to qualify for full State licensure. Click here to see the full PDF.
Healthcare License Reactivation Extension – extends to November 1, 2021, (a 61-day extension) the validity of any healthcare license that was reactivated pursuant to the Department's prior reactivation waiver orders, which authorized inactive healthcare licensees to reactivate their licenses to active status, without completing continuing education or paying reactivation fees. Click here to see the full PDF.
To read other previous announcements and for FAQs from the BBS, please click here.