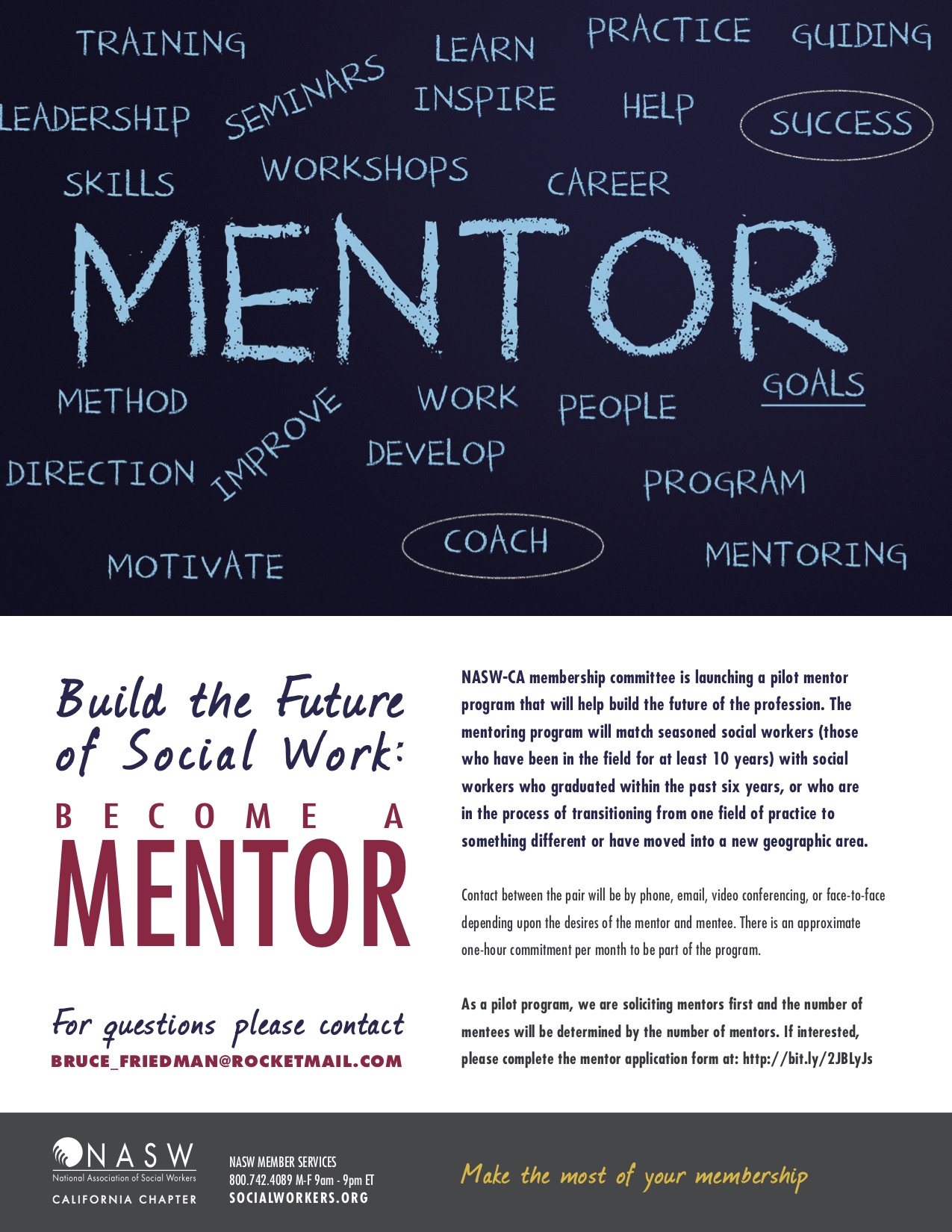 Have you ever thought about becoming a mentor for a new, up-and-coming social worker? Now is your chance to pay it forward and help a new generation of social workers! We are accepting applications for seasoned social workers that are willing to devote some time each week or month to nurturing talent and helping the next generation of social workers put their best leg forward!
Follow this link to complete the application: http://bit.ly/2JBLyJs
Contact Bruce at Bruce_friedman@rocketmail.com if you have any questions regarding the program.