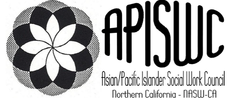 Anti-COVID-19 Resources



1) As part of NASW, we would like to share our national-wise statement with you below. While it's important to stay informed and remain prepared, we encourage our Council members to take care of yourself and seek support if needed during this time. Please be safe and stay healthy. API Social Work Council is here with you.

NASW's statement on COVID-19:
https://www.socialworkers.org/Practice/Infectious-Diseases/Coronavirus

BBS's statement on COVID-19 and Telehealth:
https://bbs.ca.gov/pdf/coronavirus_statement.pdf

2) "In case you missed it, NAMI.org has the latest information from the CDC, as well as some tips for keeping yourself safe and healthy. Likewise, based on common questions and concerns we've been hearing from you, the NAMI HelpLine has prepared an in-depth guide with tips and resources for people who are experiencing anxiety, loneliness and other hardships due to the spread of the Coronavirus. Please take a look and share it with anyone who might be struggling or have questions about managing a mental health condition during this time."

Here is the link, in case the embedded one does not work:
https://www.nami.org/getattachment/About-NAMI/NAMI-News/2020/NAMI-Updates-on-the-Coronavirus/COVID-19-Updated-Guide-1.pdf?lang=en-US

3) Gordon Mar, the D4 supervisor, shared the following updates and resources in their newsletter (marstaff@sfgov.org):

San Francisco has launched a new site to consolidate local information and resources on COVID-19 — check it out, and check it often. Find out how to get tested for COVID-19Find out about emergency childcare centersFind public handwashing stationsCheck the DPH website for daily updates. Please see below for important information on new guidance and mandates to slow the spread of the virus.

Subscribe to updates by texting COVID19SF to 888-777, and visit https://www.sf72.org/ for more current information.

You cannot be evicted due to a loss of income related to COVID-19, including from a business closure, loss of hours or wages, layoffs, or out-of-pocket medical costs caused by the COVID-19 pandemic. See San Francisco's moratorium on evictions related to COVID-19.

SFUSD will provide free breakfast and lunch to all children 18 and younger at 14 pick-up sites Monday through Friday. No identification or proof of school enrollment is required, but a child must be present. See more information about free meals.

Non-essential visitors are prohibited from entering long-term care facilities. The City issued a Public Health Order prohibiting non-essential visitors from entering long-term care facilities within San Francisco city limits, a necessary measure to slow the spread of COVID-19 in the community.

Public libraries and Rec & Park facilities will be closed to the public and converted to emergency child care centers for front-line health workers and low-income families starting March 16. More info

The one-week waiting period for unemployment insurance has been waived for people who are unemployed and/or disabled as a result of COVID-19

The state tax filing deadline has been delayed by 60 days for individuals and businesses unable to file on time based on compliance with public health requirements related to COVID-19 filings.
Workers

Overview of resources for employees is available here.

The SF Office of Economic and Workforce Development has prepared a website with information and resources for workers and businesses impacted by the coronavirus. Community members can also call their Worker Information Line at 415-701-4817 (Mon-Fri, 9 AM to 5 PM) or email workforce.connection@sfgov.org.

Employers

Deferred Business Taxes for Small Businesses
For businesses with up to $10M in gross receipts, the City is deferring payment of quarterly business taxes due April 30, 2020 nine months to February 2021 with no interest or penalties. This will provide immediate cash-flow assistance to 8,050 small businesses.

Deferred Business Licensing Fee
The City is deferring collection of annual small business license and permit fees that make up the Unified License Bill for three months to June 30, 2020. This will support more than 10,000 businesses.

COVID-19 Small Business Resiliency Fund
The City has established a fund administered by OEWD to offer emergency grants up to $10,000 for microbusinesses. Businesses must be able to show a recent loss in revenue.

More information and resources for businesses are available here.