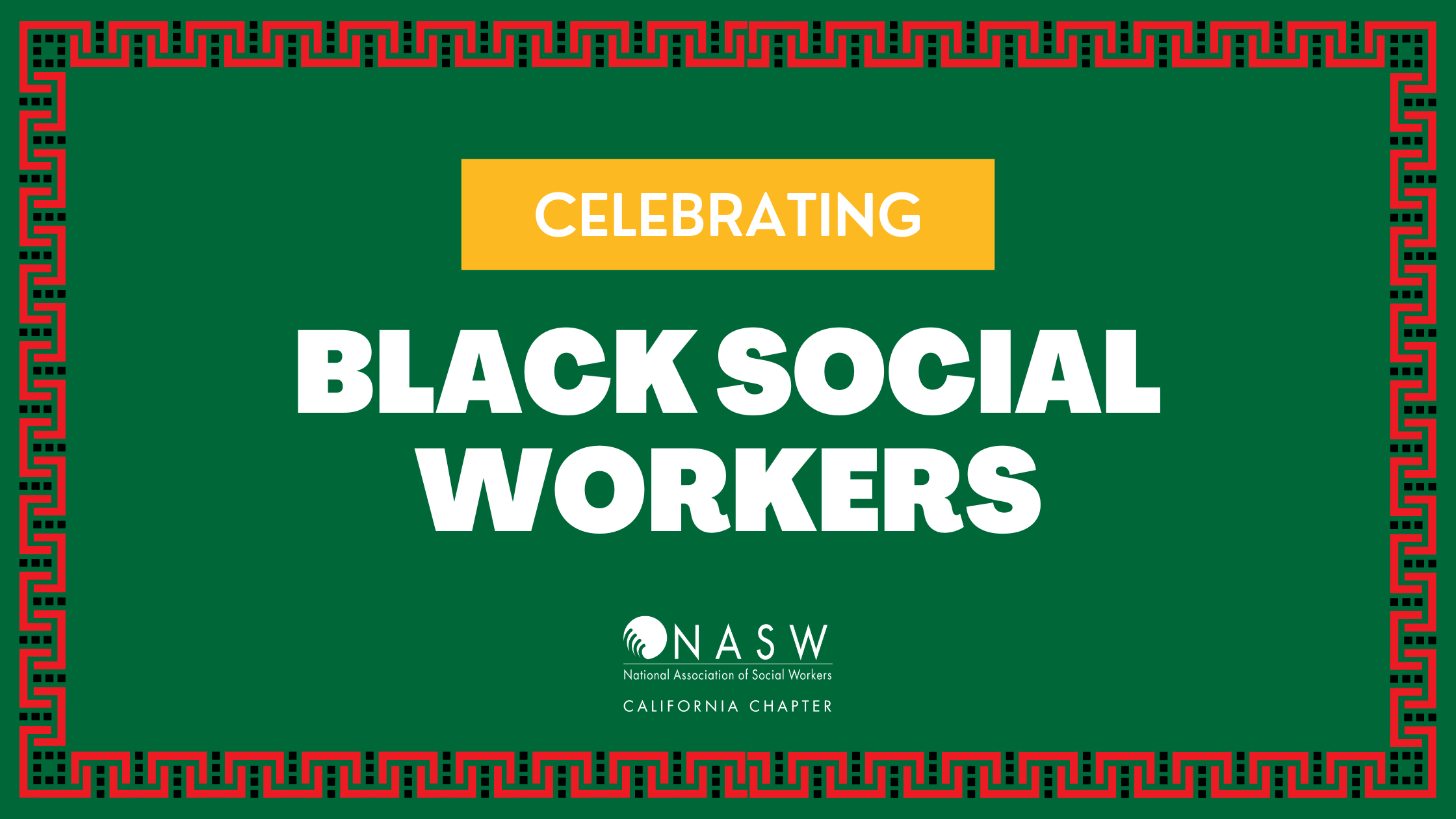 To commemorate and celebrate Black History Month, NASW-CA has compiled a list of noteworthy and influential Black social workers that have made significant contributions to our profession, and along the way have helped to change the course of US History to become a more equitable society. This is the expansion of our growing list of prominent Black social workers. If you would like to add anyone to our Spotlight Series, please contact Jane Kim at jkim.naswca@socialworkers.org. 
View 2021's Social Work Spotlight Series, Part 1 & Part 2, and 2022's Social Work Spotlight.
Edward Franklin Frazier
E. Franklin Frazier is noted for his studies of the black family and the black middle class. He was born in Baltimore, Maryland. Mr. Frazier received a Bachelor of Arts degree from Howard University in 1916. He studied sociology at Clark University. He earned a master's degree in 1920 and a doctorate in 1931. In 1922, Dr. Frazier became a director of the Atlanta University School of Social Work.
Franklin put a great deal of effort into getting the Atlanta School of Social Work accredited, and by 1927 it was considered the leading voice for black social work. Frazier was dedicated to the idea that it took more than just an attitude of service and a desire to help to be a professional social worker. He therefore established standards for those who would attend the Atlanta School to ensure the school's graduates were adequately trained professional social workers. He also emphasized the social activism aspect of the profession during a period when social work was moving more toward aligning itself with psychology. Frazier was angry that opportunities to participate in community, social, political, economic, and intellectual life had been taken away from African Americans and encouraged social workers to help create those opportunities by establishing cooperative businesses, youth clubs, schools, and self-help groups for black Americans.
Photo Source: NASW Foundation
Source: https://www.naswfoundation.org/Our-Work/NASW-Social-Workers-Pioneers/NASW-Social-Workers-Pioneers-Listing.aspx?id=388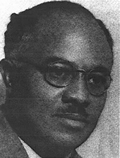 ---
Thyra J. Edwards
Thyra J. Edwards, born in 1897, the granddaughter of runaway slaves, grew up in Houston, Texas and started her career there as a school teacher. Eventually she moved to Gary, Indiana and later Chicago where she was employed as a social worker. Edwards would eventually become a world lecturer, journalist, labor organizer, women's rights advocate, and civil rights activist all before her 40th birthday.
She had an international approach to social work and viewed her journalistic work, travel seminars, speaking engagements, and union organizing as a part of her role as a professional in the social work arena. By the end of World War II she was the executive director of the Congress of American Women. Concerned foremost with the plight of women and children, in 1953 Edwards organized the first Jewish child care program in Rome to assist children who had been victims of the Holocaust. From her point of view social work should: advocate for disadvantaged and at-risk populations; focus on issues and problems specifically affecting the well-being of women; and demonstrate the ability to work with diverse populations. Her views are akin to many principles currently articulated by the Council of Social Work Education. Her work was grounded in what modern sociologists call "work systems theory."
Photo Source: Social Welfare Library
Source: https://socialwelfare.library.vcu.edu/woman-suffrage/edwards-thyra-j-1897-1953/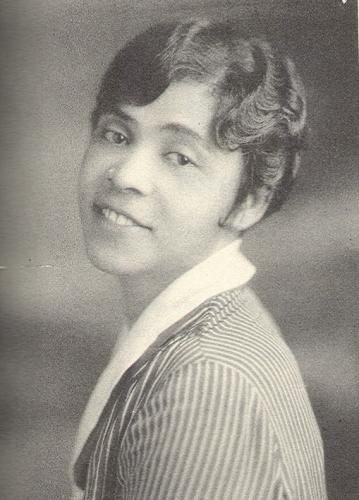 ---
Dorothy Height
Dorothy Irene Height was born in Richmond, Virginia on March 24, 1912. Dr. Height established herself early, as a dedicated student with exceptional oratorical skills, which won her a $1,000 scholarship in a national oratorical contest. Her prize money enabled her to enroll at New York University where she earned a Bachelor of Science Degree in Education and a Master's Degree in Educational Psychology. She did further postgraduate work at Columbia University and the New York School of Social Work.
In her selfless determination and extraordinary leadership in advancing women's rights, and her dedication to the liberation of Black America, Dr. Height fulfilled the dreams of her friend and mentor, Mary McLeod Bethune. She exemplified democracy at its very best and is a "true role model for everyone." Dr. Height passed on April 20, 2010. Her final tribute at the Washington National Cathedral included a eulogy by President Barack Obama.
Photo Source: NASW Foundation
Source: https://www.naswfoundation.org/Our-Work/NASW-Social-Workers-Pioneers/NASW-Social-Workers-Pioneers-Listing.aspx?id=678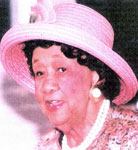 ---
Lawrence Edward Davis, MA, MSW, Ph.D.
Born in 1946, Lawrence Edward Davis, MA, MSW, Ph.D. was the Dean of the School of Social Work at the University of Pittsburgh. Dr. Davis was the Director and founder of the Center on Race and Social Problems which conducts applied social science research on race, ethnicity, and color.
He earned research funding from the National Science Foundation, the National Institute of Health, and the National Institute of Mental Health to aid his work on interracial group dynamics, the impact of race, gender, and class on interpersonal interactions, African American family formation, and academic achievement of youth. Davis earned a BS in Psychology from Michigan State University, MSW and Master's in Psychology from University of Michigan, and dual-degree PhD in Social Work and Psychology from University of Michigan.
Photo Source: American Academy of Social Work and Social Welfare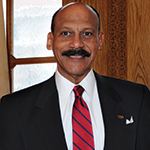 ---
Bettye Davis
Bettye Jean Davis, a social worker and politician, became the first African American woman elected to the Alaska State House of Representatives and the first African American elected to the Alaska State Senate. Davis was born in Homer, Louisiana on May 17, 1938. In 1961, she earned a bachelor's degree in nursing at St. Anthony College in Rockford, Illinois. Ten years later, graduated from Grambling State University with a degree in social work. Davis pursued additional studies in social work at the University of Alaska, Anchorage and worked as a nurse and social worker at the Alaska Psychiatric Institute. From 1975 to 1989, she worked for the state's Department of Health and Social Services on issues related to childcare and foster families.
In 2000, she was elected to the State Senate as the first African American woman and served until 2012. During her six years in the State House and twelve years in the State Senate, Davis was known as the "Conscience of the Legislature" due to her focus on education, foster care, mental health, suicide prevention, juvenile justice, child and family welfare, and other social issues. In 2010, she was inducted into the Alaska Women's Hall of Fame in 2010.
Photo Source: BlackPast
Source: https://www.blackpast.org/african-american-history/people-african-american-history/bettye-davis-1938-2018/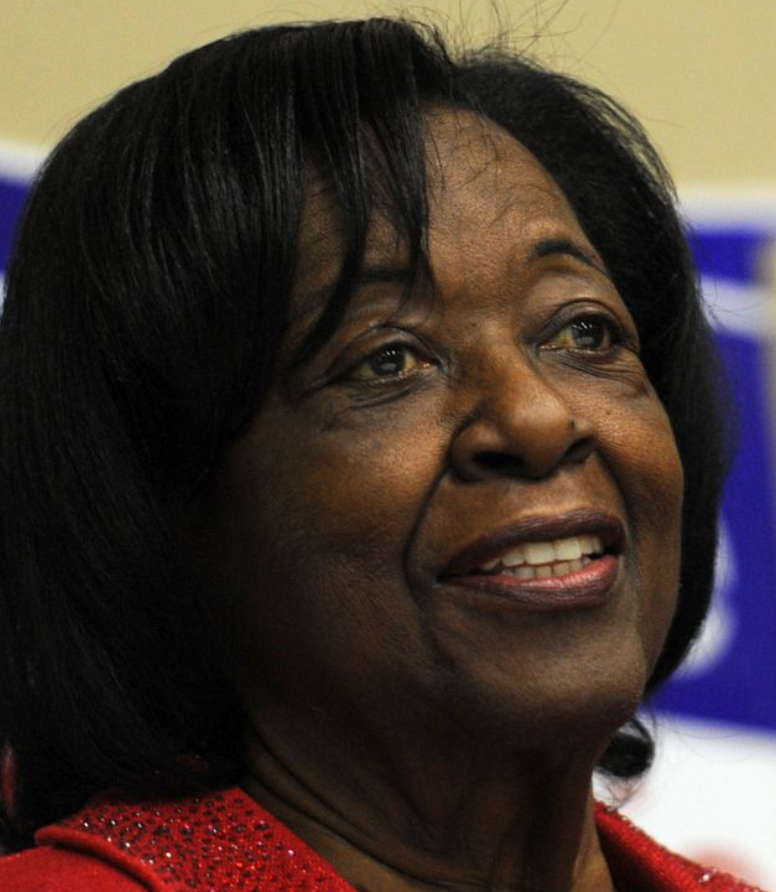 ---
Harold Eugene Briggs, Ph.D
Harold E. Briggs has worked extensively on how mental health, substance abuse treatment, and child welfare systems service providers use evidence to improve child, adult, and family well-being. He is a leader in the development of psychological measures of African American well-being and has led psychometric studies of homophobia and fear of AIDS, as well as research concerning the perception of the African American experience and engaging African Americans in mental health services.
Briggs has been involved in community and system change efforts that have benefited community-based organizations of color. Throughout his professional career, Briggs has sought to train community members to be leaders and facilitators of community change efforts, so as to promote community self-governance and transformation.
Photo Source: University of Georgia, School of Social Work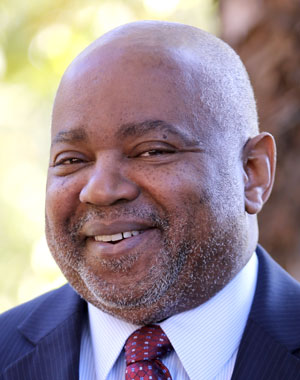 ---
Robert Woodson, MSW
Robert Leon Woodson Sr. is an American civil rights activist, community development leader, author, and founder and president of the Woodson Center. In 1962, Woodson graduated from Cheyney University with a Bachelor of Science in Mathematics and then from the University of Pennsylvania in 1965 with a Master of Social Work.
Robert founded the Woodson Center in 1981 to help residents of low-income neighborhoods address the problems of their communities. A former civil rights activist, he has headed the National Urban League Department of Criminal Justice, and has been a resident fellow at the American Enterprise Foundation for Public Policy Research. Referred to by many as "godfather" of the neighborhood empowerment movement, for more than four decades, Woodson has had a special concern for the problems of youth. He is an early MacArthur "genius" awardee and the recipient of the 2008 Bradley Prize, the Presidential Citizens Award, and a 2008 Social Entrepreneurship Award from the Manhattan Institute.
Photo Source: Woodson Center
Source: https://woodsoncenter.org/about-us/our-team/robert-l-woodson-sr/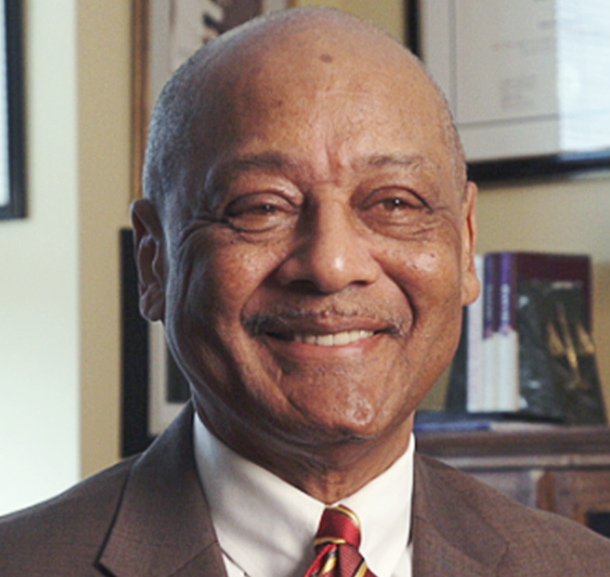 ---
June Gary Hopps, MSW, Ph.D.
June Gary Hopps' contributions date to her days as an undergraduate student. While working on her undergraduate degree in political science and history at Spelman College, Hopps became active in the civil rights movement. In 1960, she helped to organize and participated in the first student sit-in and lunch-counter boycotts in Atlanta, which ultimately resulted in the desegregation of public facilities in that city.
Hopps was the first African-American to serve as Editor-In-Chief of Social Work, the NASW journal. As Editor, she established writing workshops that brought more women and people of color into research publication. A special issue of the journal on problems experienced by non-whites is considered a landmark publication by those in the social work profession. Hopps also co-edited the 19th edition of the Encyclopedia of Social Work, a classic reference work for social work practitioners that was selected as one of the best books of 1995 by Change, a magazine that covers contemporary issues in higher education. Hopps is Dean Emerita of the Graduate School of Social Work at Boston College. She stepped down as Dean after a 24-year career that propelled the school to national prominence. Her many honors include recognition by the U.S. Department of Health, Education and Welfare (HEW) for outstanding public service and the NASW Presidential Award for Excellence in Social Work Education. In 2005, Spelman College named the June Gary Hopps Atrium in her honor.
Photo Source: NASW Foundation
Source: https://www.naswfoundation.org/Our-Work/NASW-Social-Workers-Pioneers/NASW-Social-Workers-Pioneers-Listing.aspx?id=716