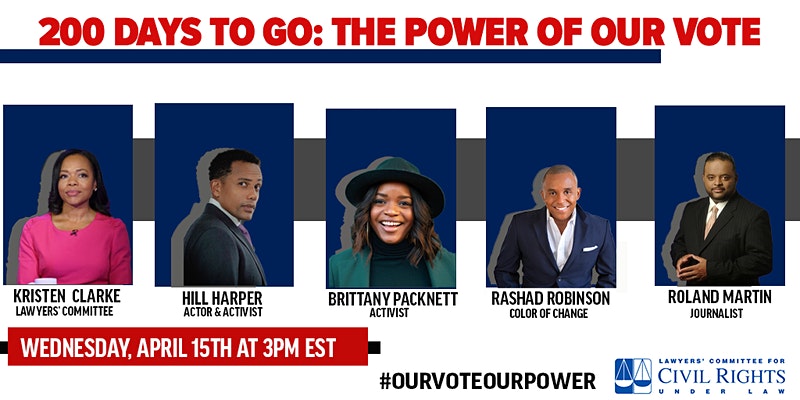 Date And Time:
Wed, April 15, 2020
3:00 PM – 4:00 PM EDT
This event will focus on the importance of the right to vote in the 2020 election season. Speakers will address COVID's impact on the election, ongoing voter suppression efforts, barriers faced by college students, the power of the Black vote, building diverse coalitions this election cycle and more. Also, with college campuses closed, churches shut down and grassroots advocates unable to knock on doors, the traditional ways of bringing new voters on to the rolls has become more challenging. We will also focus on the critical importance of voter registration this season.
The goal and purpose of this event will be to galvanize the public to exercise the power of their vote in 2020.
To register, please click here: https://www.eventbrite.com/e/200-days-to-go-the-power-of-our-votes-and-our-voices-in-2020-tickets-102268523908?utm_content=buffer5bc55&utm_medium=social&utm_source=twitter.com&utm_campaign=buffer